We will got some exciting new Italian High Heels in stock. Next to a restock of our popular VESTA boots, we got the VESTA patent boots and a very extreme style Italian spiked pump.
The new Italian leather high heels are in stock. We got some exciting and shiny new models in sizes 36 to 47 available. All with the new metal high heels. Real patent Italian leathers. 
Extreme spiked pumps "FATALE"
Named after the shoe lady who thought they were the best pumps for a dominant lady.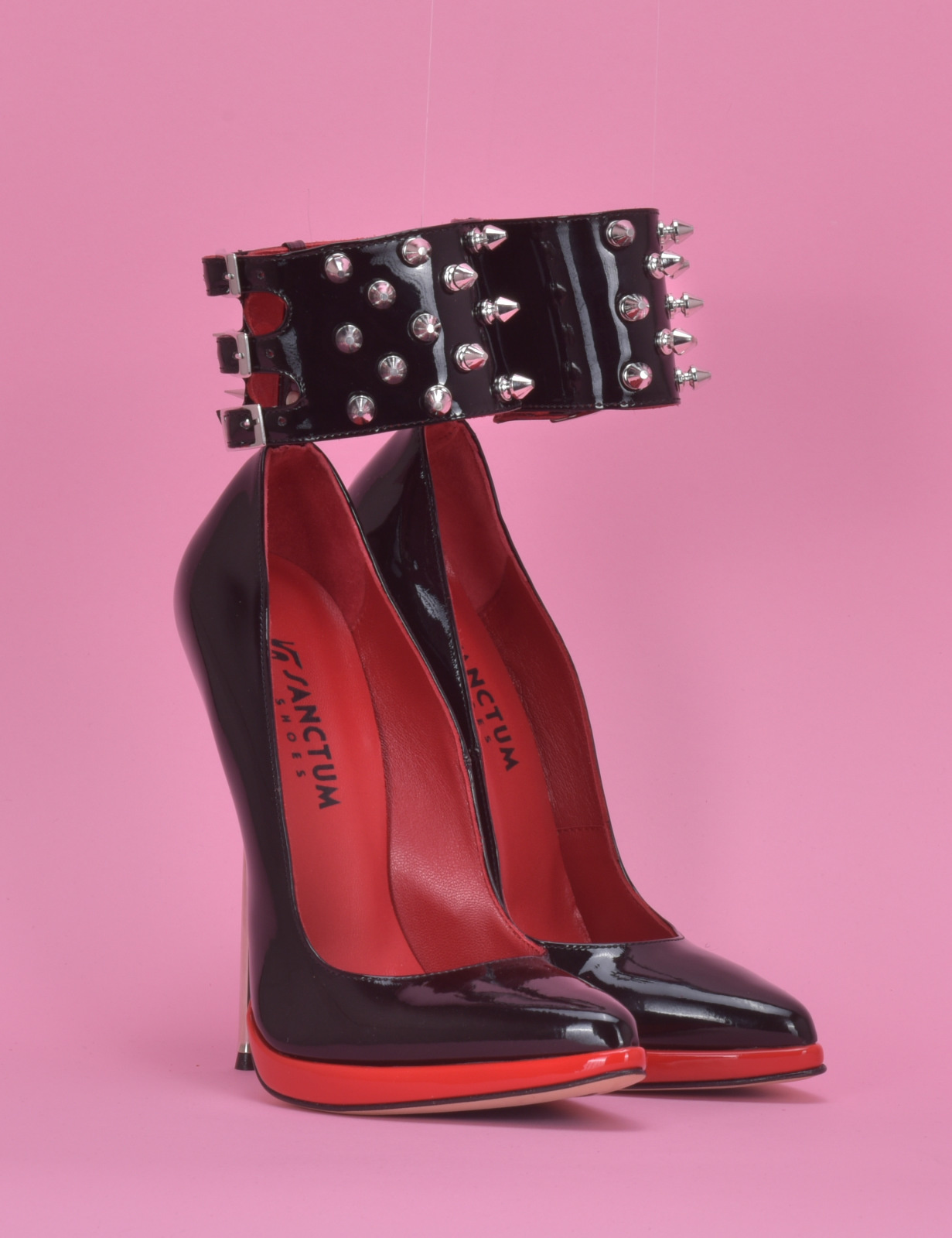 Find them here: https://www.shoebidooshoes.com/en/fatale-extreme-black-red-shiny-pumps.html
Crotch High VESTA boots in shiny patent Italian leather
The VESTA crotch boots are the favorite Italian boots of many of our customers. Very long, very soft and very sexy. We now introduce the shiny version of these boots with a beautiful shiny silver heel with 12cm height and the same pointy noses. 
To make the boots as shiny is possible on the sides, the stitching is made on the front and back.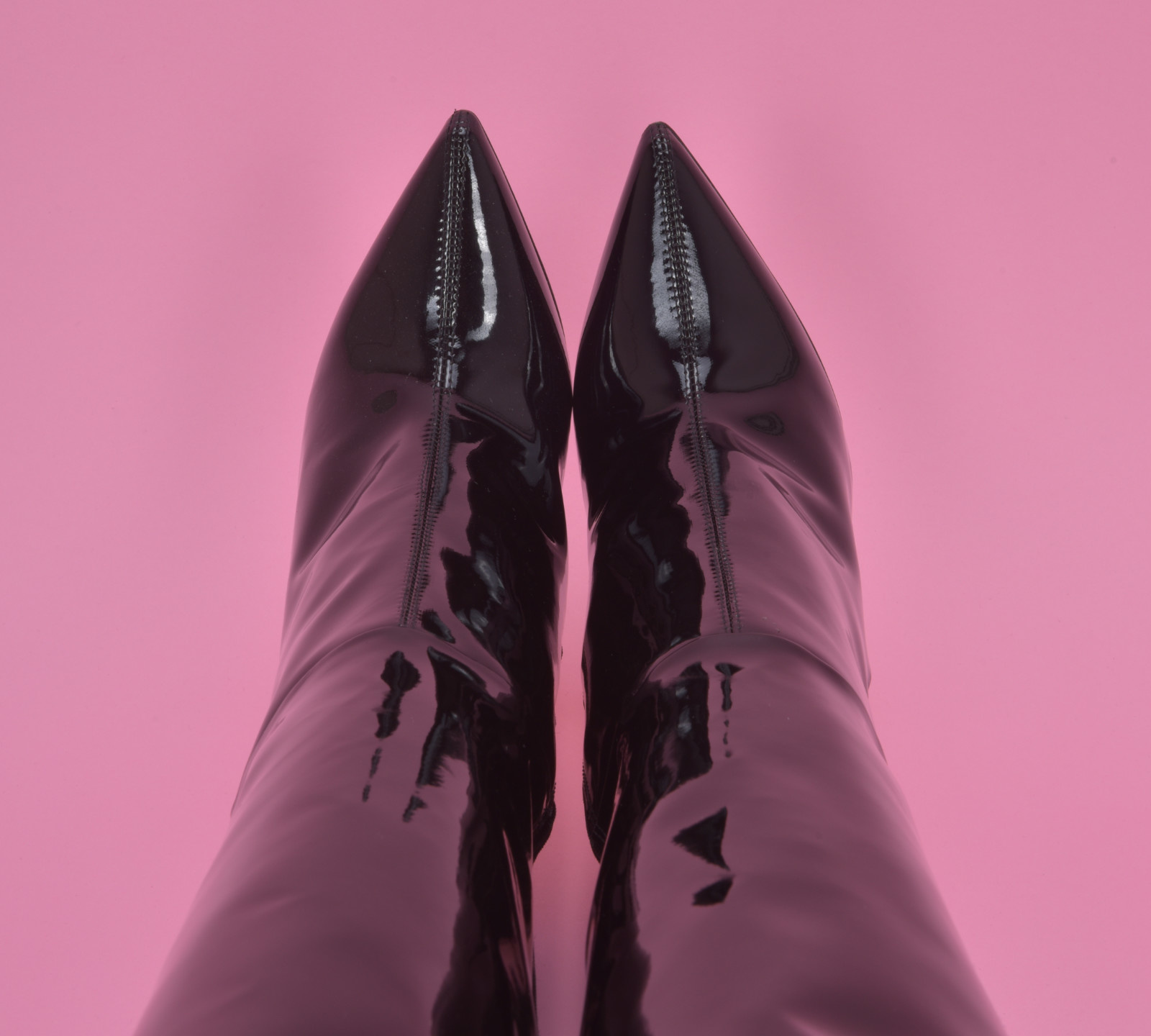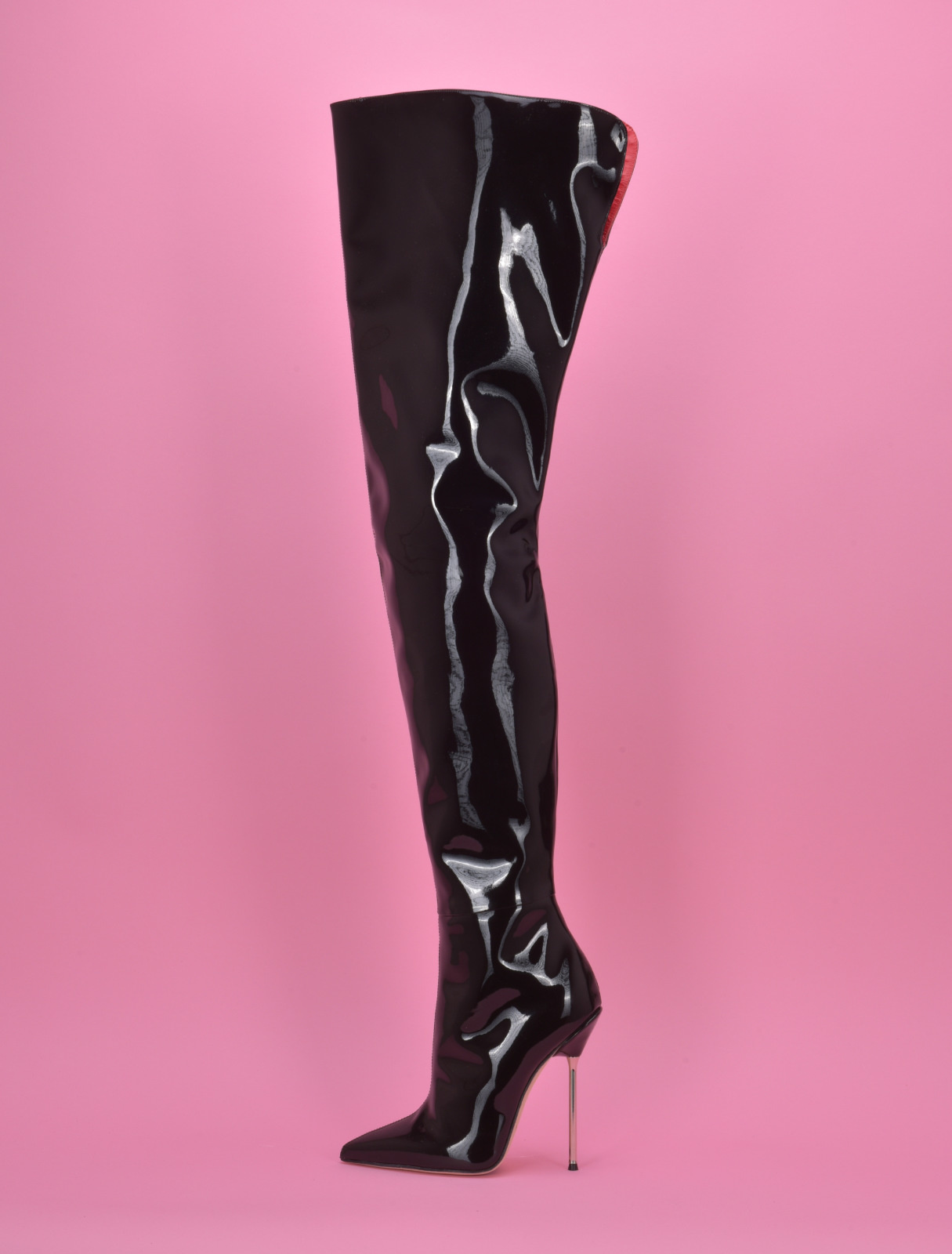 Find them at our sister webshop Sanctum Shoes: https://www.sanctumshoes.com/en/gaia-crotch-boots-black-patent.html
We also have a knee version of the GAIA boots: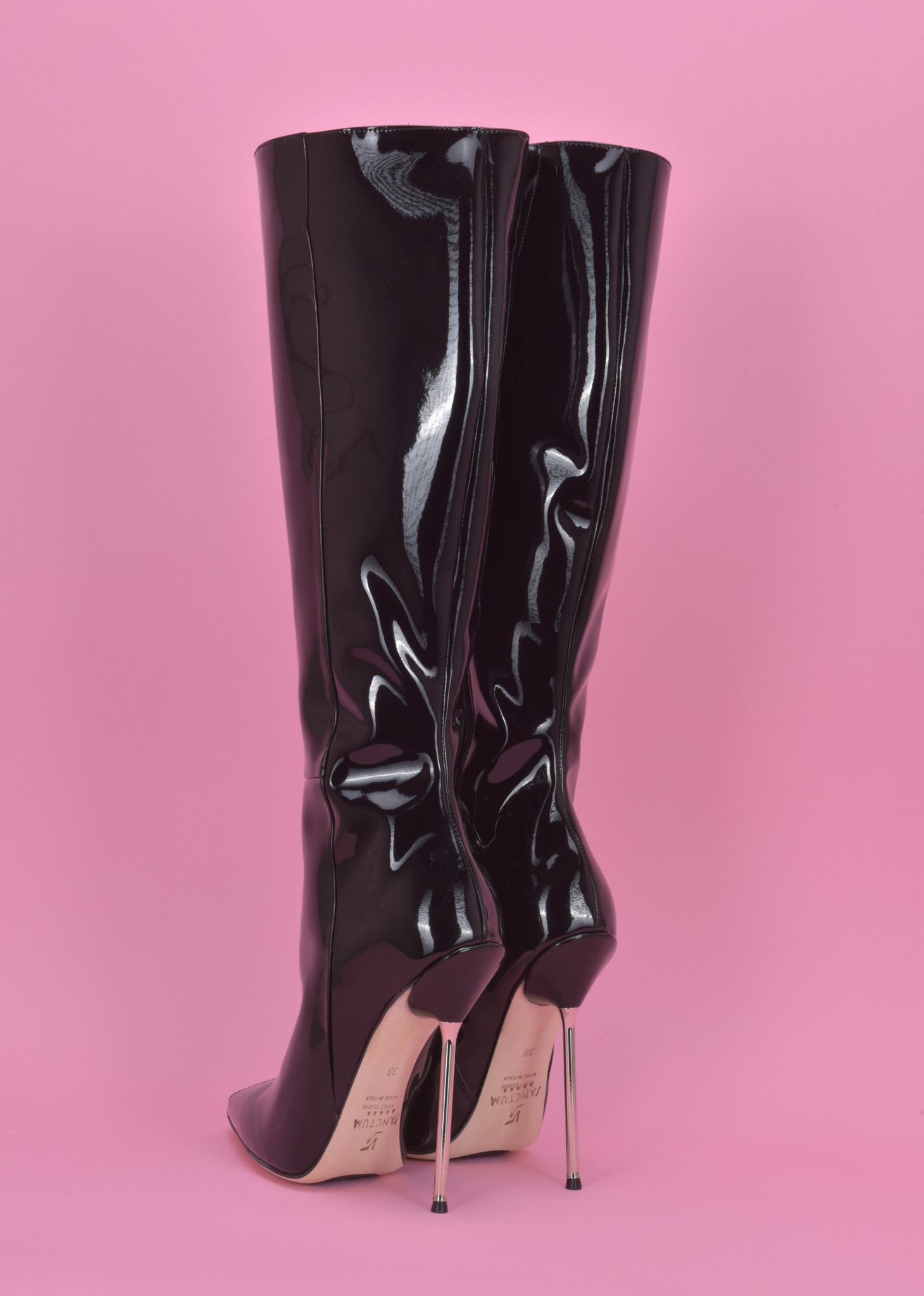 Find them here: https://www.sanctumshoes.com/en/gaia-knee-italian-boots-patent-black-patent.html