The Galana boots style was the first popular boot style for Giaro in 2016. The new Galana boots were improved a bit in 2018 and 2019. here is the difference.
The Galana platform boots are one of the favourite models in our webshop; beautiful styled boots with a perfect arch that make your feet look very sexy. The heel is 16 centimeters high and gives an arch of 12 centimeters with a 4 centimeter platform on a size 38. So you walk on 12 centimeters effectively. 
Introduced in 2016 the Galana kneeboots were an instant success. We sold out all models completely. In 2018 the new style Galana boots were introduced. 
Galana - the difference is in the nose
The old Galana thigh boots had a covered platform and round nose. The shaft had a tight fit around the leg using stretch material, like shown here by Carrie Lachance: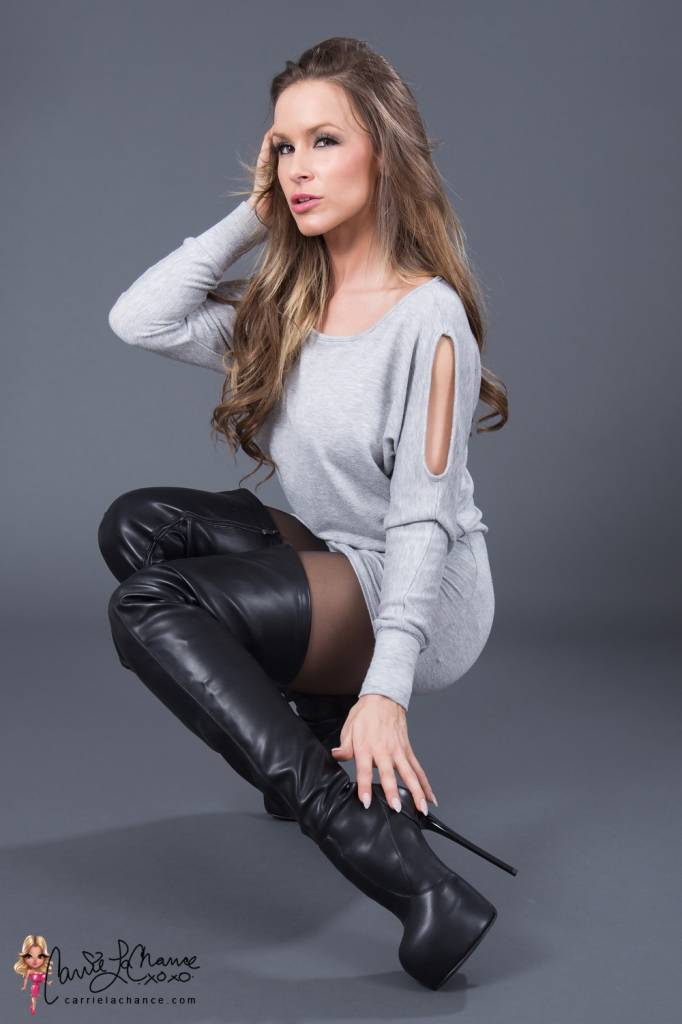 The new Galana boots (GAL1004-BM shown) have a separated platform and wider shafts. The fit and lining for the boots was drastically improved.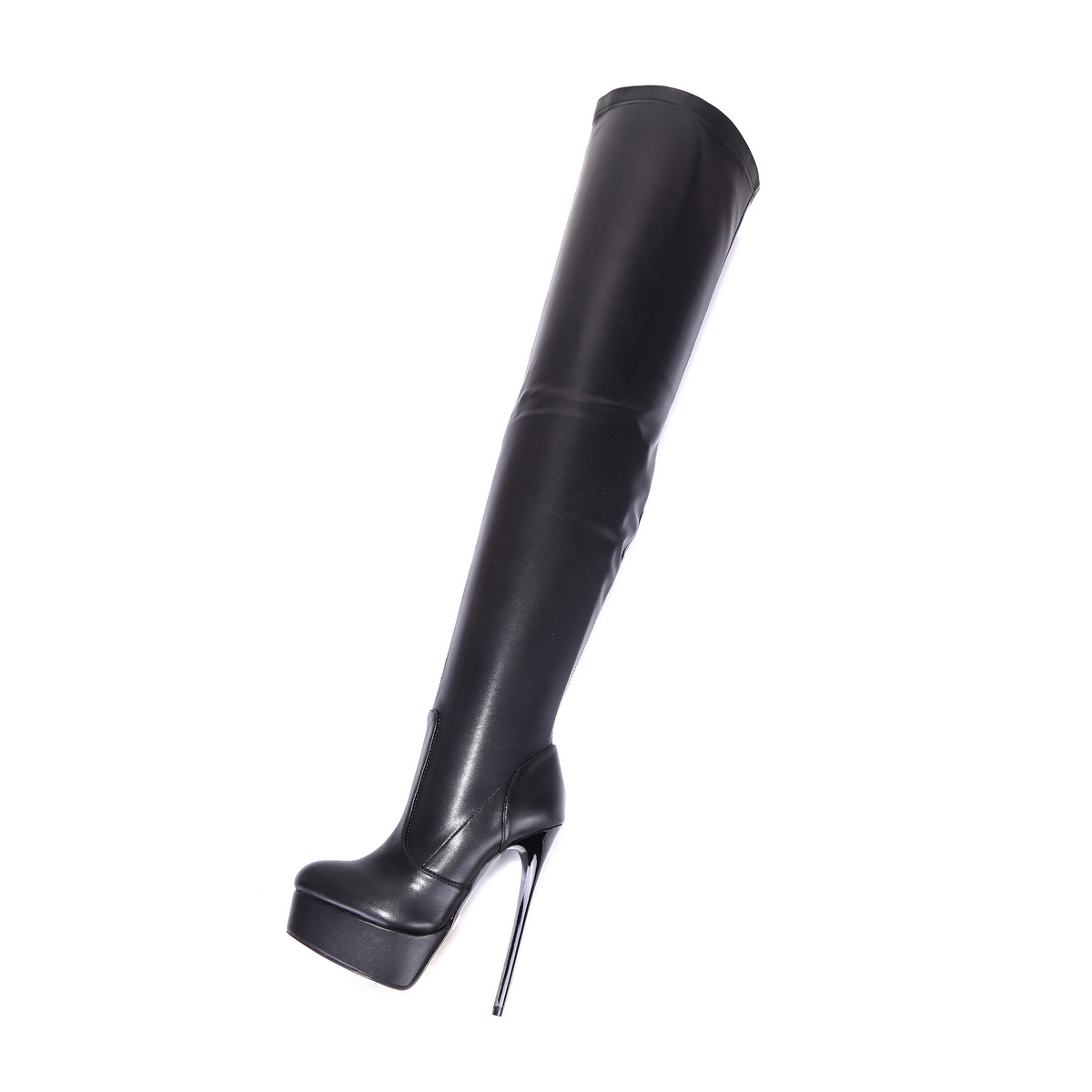 The fit for both models is still the same: true to size, based on Italian lasts in EU sizes.