We put all our samples, second chances and other pairs of shoes on Vinted: https://www.vinted.nl/member/90565125-shoebidoo.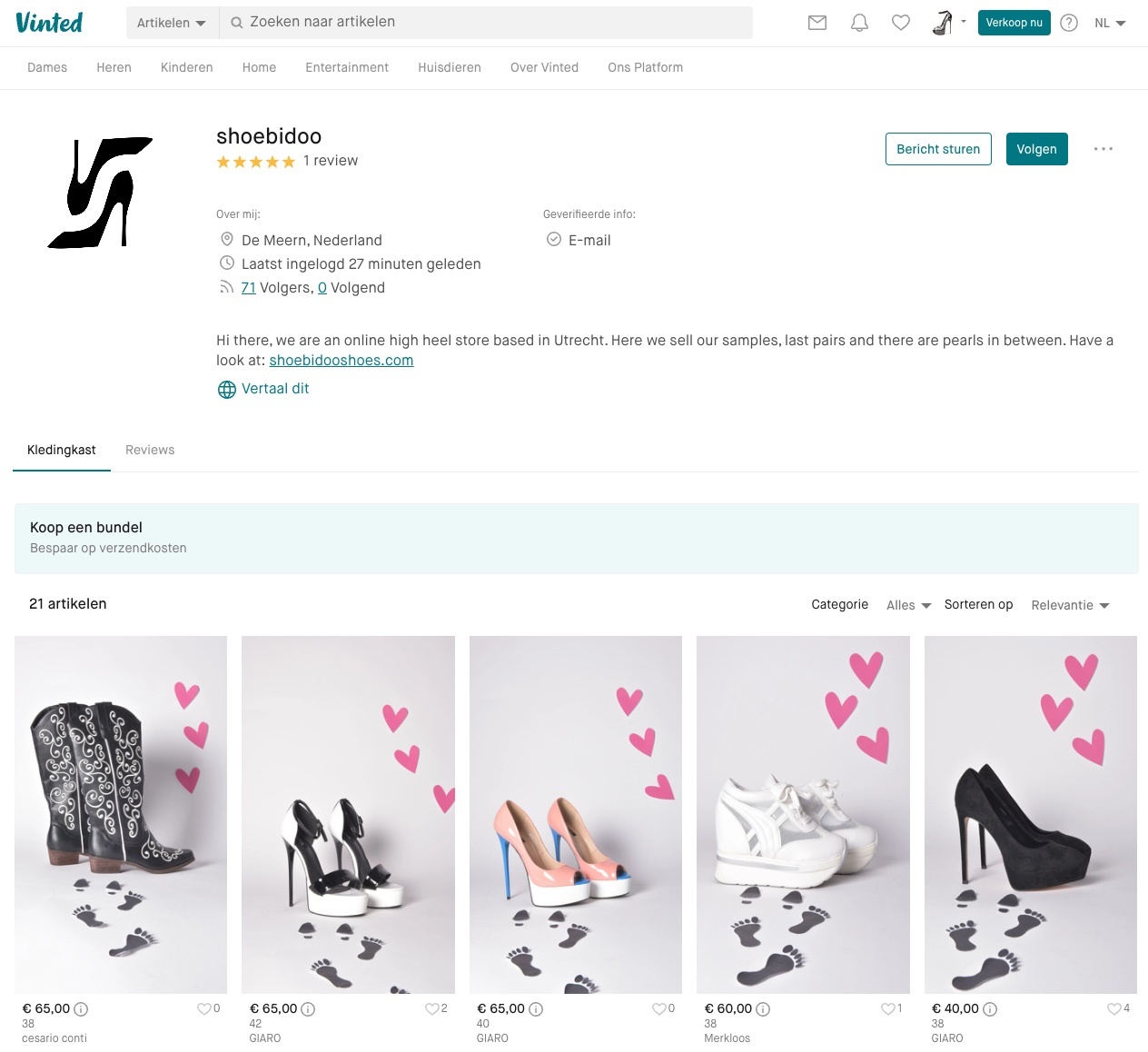 All heels you find here are samples from our factory, or shoes that have been used in a photo shoot. You will also find shoes that have been returned that we no longer want to sell as new.
All the shoes you buy on Vinted are direct sales. You are not entitled to a return. All shoes are packed just as well, neutrally and firmly as you are used to from us.
We put our "second chances" on Vinted. We put special copies on the auction site CataWiki.